I SEE YOU &

I CARE
(mobile showers for the homeless)


DONATIONS LIST
New or Slightly used Bath Towels
New or Slightly used Bath Washcloths
Tooth Paste (travel size) (great need)
Tooth Brush (great need)
Deodorants (travel size) (great need)
Bath soap or Liquid bath wash/shampoo
Disposable razors
New or slightly used clothing (men & women) all sizes- pants, shirts, dresses, etc.
New underwear-only (men & women) –all adult sizes (great need)
New socks-only (men & women)- all adult sizes (great need)
MOTTO:

I SEE YOU & I CARE


Mrbubblez recruits and trains volunteers for each mobile shower event, and is dependent upon the support of the Tampa Bay Florida community to continue providing this important service. Because of our community minded volunteers and partners, Mrbubblez is able to provide the families, men and women of the Tampa Bay area with an opportunity to restore their self-esteem and pride. Clients gain confidence to go out to job interview, apply for housing or pick up a trade to enrich their life. By partnering with organizations that already serve the homeless population, Mrbubblez meets people where they are and provides a much needed, yet otherwise unavailable, service that help people move towards self-sufficiency.

OUR MISSION
TO HELP THE HOMELESS MAINTAIN THEIR PRIDE & DIGNITY WITH THE CLEANSING OF THEIR
BODY & SOUL AND TO RESTORE THEM INTO THE COMMUNITY.
OUR VISION


TO BECOME A PERMANENT FACILITY THAT PROVIDES
SERVICE TO HELP THE HOMELESS MAINTAIN THEIR BASIC HYGIENE NEEDS.
A CLEAN BODY AND SOUL RAISES THEIR SELF-ESTEEM AND HELP
REGAIN THEIR DIGNITY.

Mrbubblez Inc is the winner of WEDU Be More Unstoppable 2020 Nonprofit of the Year Award

Thank you all for your support.



Mrbubblez Inc is the winner of WEDU
Be More Brilliant
Florida Blue Innovation Award


Mrbubblez Inc , WEDU Be More Unstoppable 2020 Nonprofit of the Year Award winner featured on WEDU "Up Close" program.

Tampa Organization of Black Affairs 40th Annual Rev. Dr. Martin Luther King Jr Leadership Breakfast celebration (1/20/20). Founder Marcia Hall (Mrbubblez Inc) were honored as Unsung Heroes today.

Public Service Hero of the Year – Marcia Hall
(Click blue button to hear the presentation)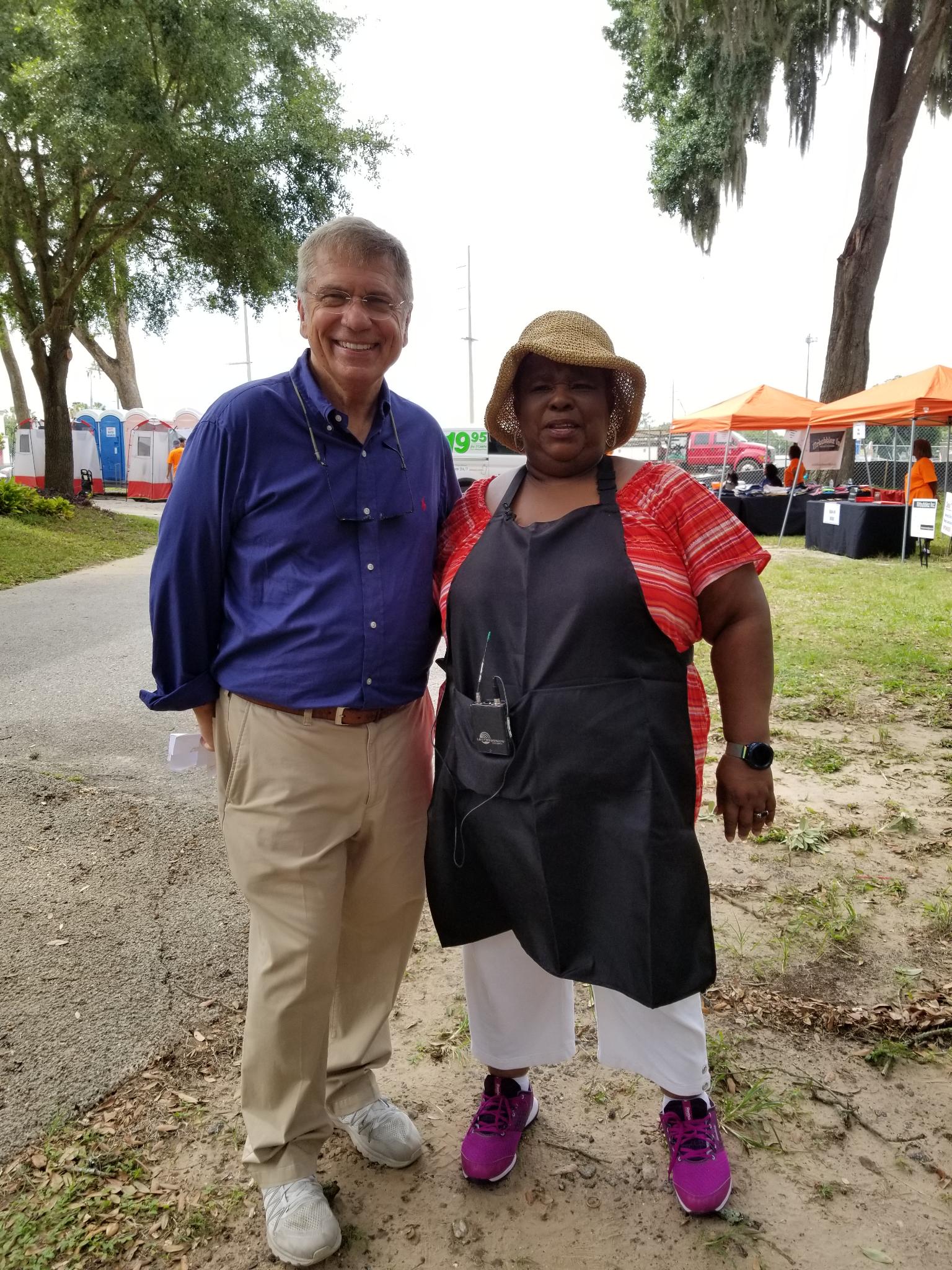 VOLUNTEERS

Orlando, Lakeland, and St. Petersburg are just a few cities our volunteers travel from to help serve our homeless neighbors. Even church groups, food banks, and other caring people come right here from our Tampa Bay community show up because our homeless neighbors are close to their hearts as well.
With their needs in mind, our great volunteers are always collecting donations in preparation of upcoming events. When the community calls on us to serve, this outstanding group of volunteers keep us in a READY, SET, GO position.
Hello,
I have served the homeless population in the Tampa Bay area for the last 12 years.

One day a young woman walked in to the door where I work looking for service. I greeted her with kindness, as I do all the clients that come in searching services. She mumbled that she just needed a shower. Unfortunately, there was no where to take a shower at my location. But, I made a way for the young lady to refresh her body. I closed the women bathroom to allow her time to clean up, but could not bear the fact that a homeless women in the Tampa area had no place to take a hot shower and refresh themselves- something that is such a basic need, something that we all take for granted.
Because of my commitment and service to the homeless individuals and families throughout the Tampa Bay Community, I began forming a plan for a mobile shower service- I was determined to provide dignity and respect to "the least of these" through my service.
This is why my nonprofit, Mrbubblez Inc., was born. Mrbubblez Inc. provides mobile showers, reusable hygiene packets, clean clothing, new under garments and socks for people experiencing homelessness. I launched this nonprofit because I saw a critical need in the community and chose to create a solution.
With Gratitude,
Marcia Hall
Walter Allen of Good Day from FOX13 Tampa Bay chose Mrbubblez Inc. as their featured "Extraordinary Ordinary" which is a highlighted collection of passionate people and groups doing amazing things in our community.
Click the blue button to view the interview.

Mrbubblez Inc.'s Founder and CEO was honored by the Tampa Sertoma Gem Club (Sertoma-Central Florida District) with the "Service To Mankind" award. Their mission is service to mankind and has been their foundation for over 100 years. Our mission and our passion is to improve the quality of life for those at risk or impacted by hearing loss through education and support.
Bill Murphy at BayNews9 interviewed Marcia Hall Founder and CEO of Mrbubblez Inc. who was featured as an "Everyday Hero". What makes their Everyday Heroes so special? Their main mission is to make Tampa Bay a better place. These extraordinary people give their time, and use their talents to raise awareness and make a positive impact across all of our communities.
Click the blue button to view the interview.
Bradley George from WUSF Radio was impressed with Mrbubblez's mobile shower services.

He interviewed Marcia Hall Founder and CEO of Mrbubblez who brought portable showers to the Brandon area. Even with rain, Mrbubblez was able to shower over 25 homeless neighbors that day.
Click the blue button to hear the interview and read article.


Zeta Phi Beta Sorority Inc.

2020 Shower Schedule

Our teams are anxious to get back out to service the community and share our time with our volunteers.
Do to the seriousness of COVID-19, and to make the safety of our clients & volunteers our top priority.
---------------------------------
The homeless population is increasing during this period, families are going to need help more than ever before.
________________________

Mrbubblez showers
Reopen is in November.
On November 7th @ Church of Nazarene Brandon .

We need volunteers.
Sign up here:
We can still help...
Mrbubblez showers was on the move, but in a unique and different way.
We traveled to Brandon. We provided our homeless neighbors with hygiene bags with face masks. Our homeless neighbors life is precious to us and we want to give hope to all.
We will continue to create ways to bring Hope to our community.
I See You & I Care
Unstoppable....

Mrbubblez showers is Unstoppable in serving our homeless neighbors.
Mrbubblez showers provided Trinity Cafe with HHB (Healthcare Hygiene bags) with face masks for over 60 clients.
I See You & I Care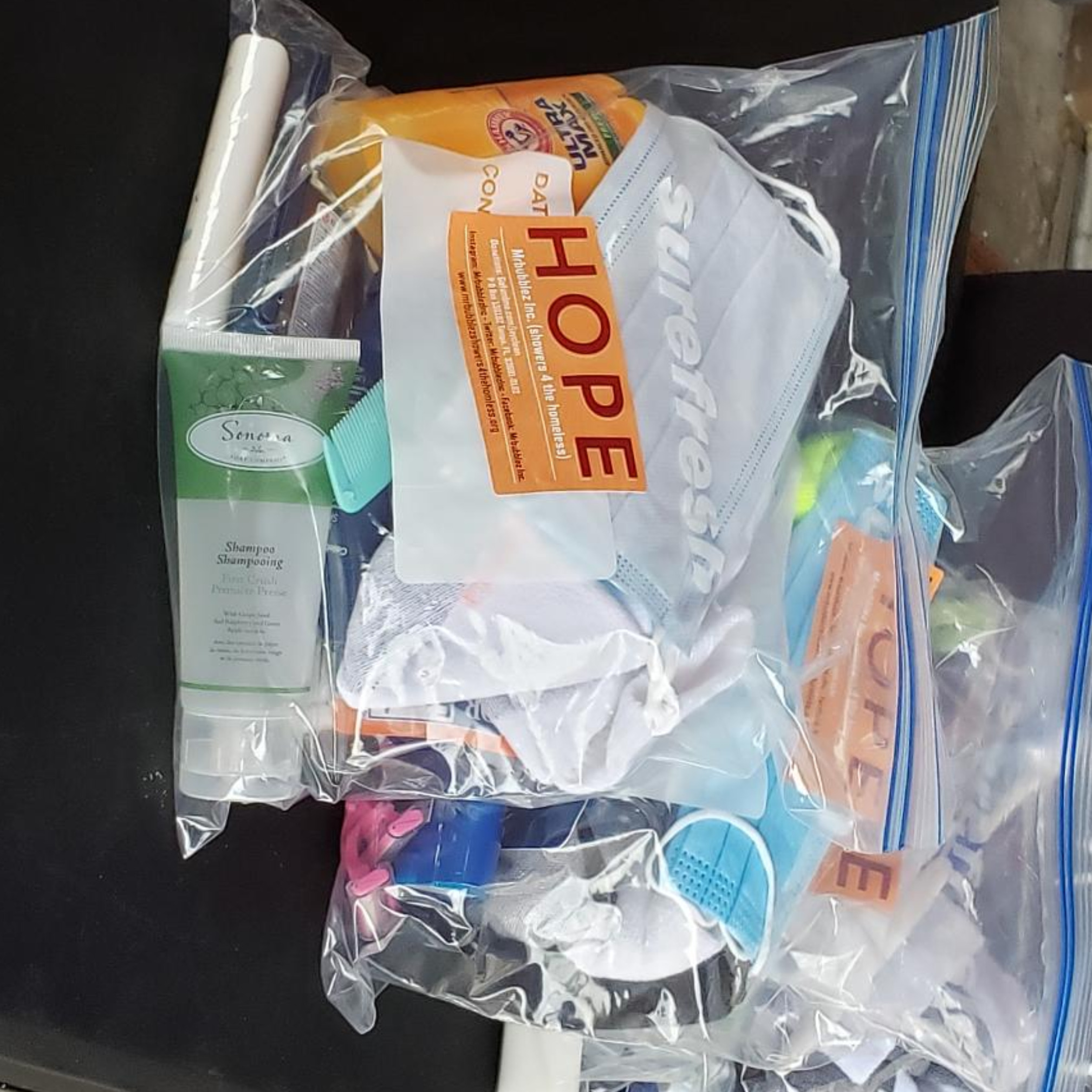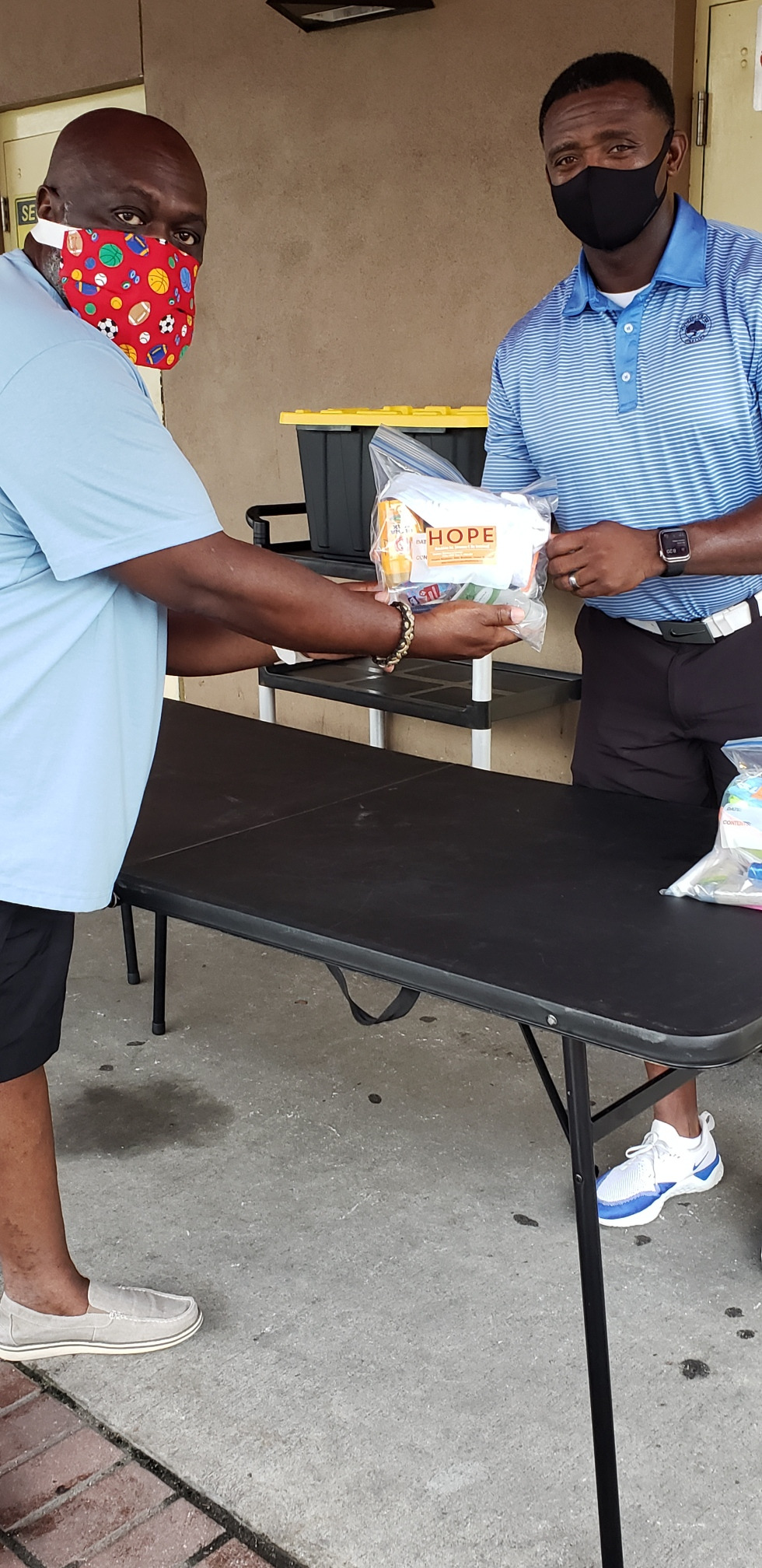 Unstoppable....continue
Marcia (CEO) and her family share their time to drive around the Tampa area this morning to give out HHBags to our homeless neighbors. Mrbubblez need your help with donations of face masks and hand sanitizers. Please visit our gofundme.com/jayclean to this great project.
I See You & I Care

Mrbubblez HHBags is still giving....
Mrbubblez want to thanks Delbra McCullough @ CarePlus for the bags and other items to put with our HHbag items. Our homeless neighbors received a bag with a face mask,
hand sanitizer, snacks and a bottle water.

10/3/20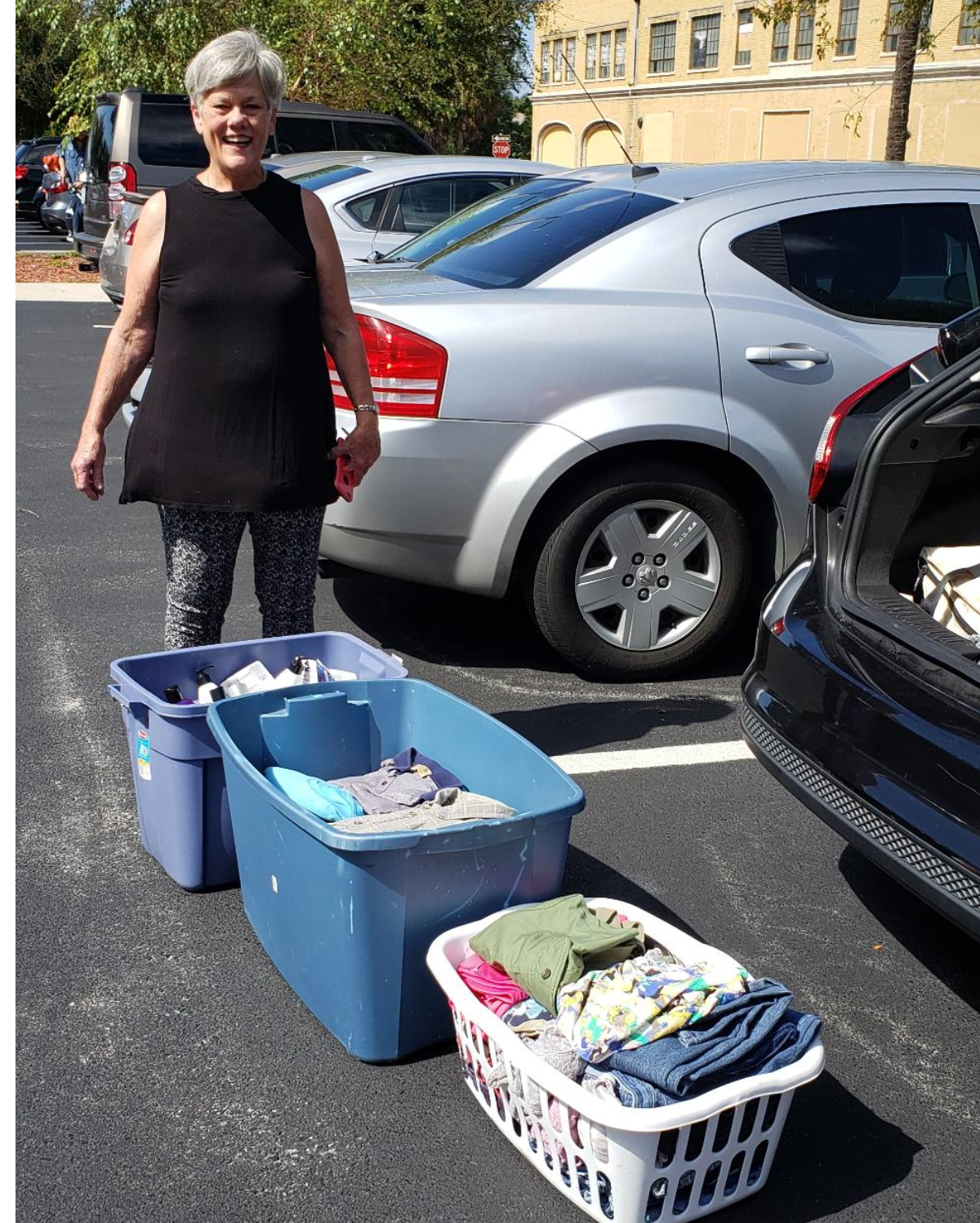 Sertoma Service to Mankind Tampa Club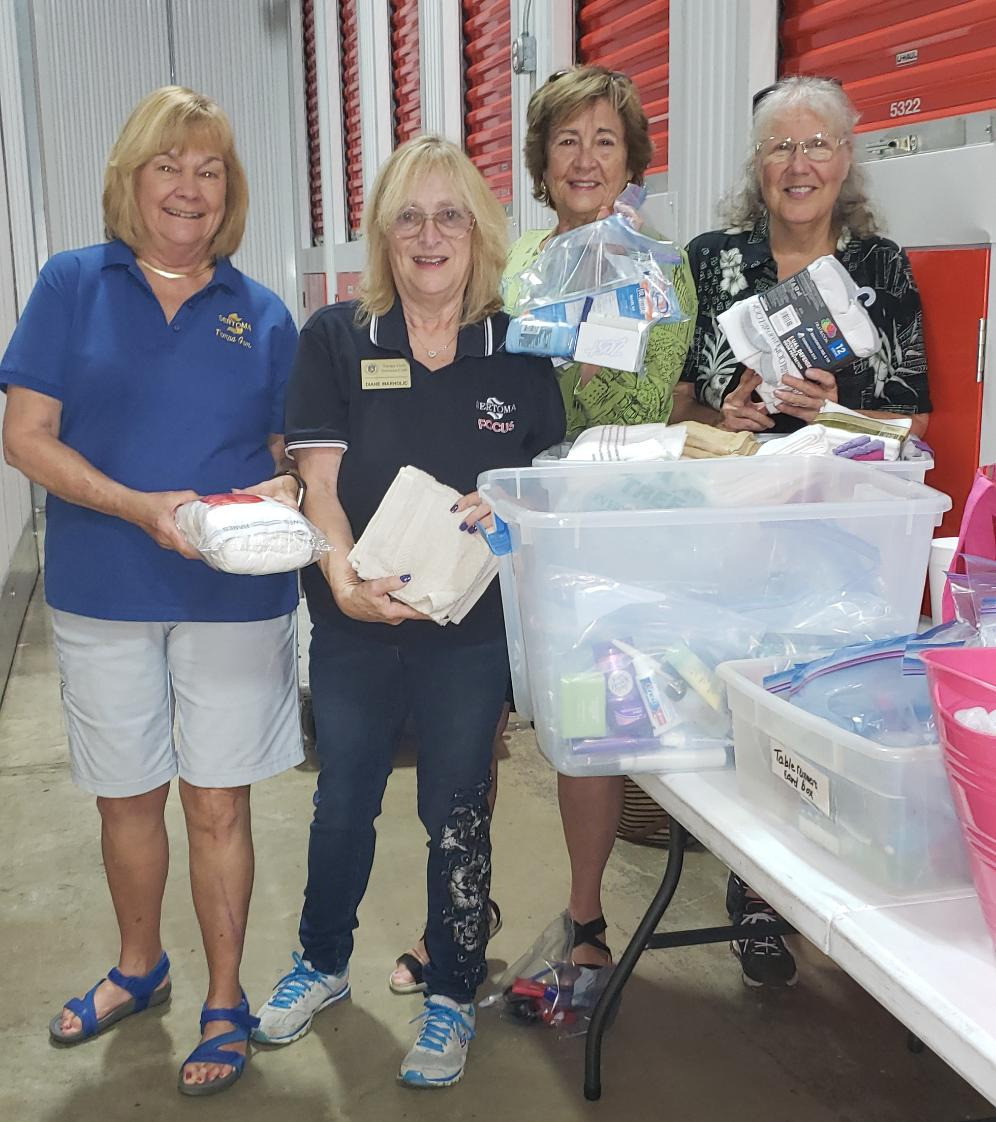 Mrbubblez Inc. showers thanks Fox 13 news and Walter Allen for their support.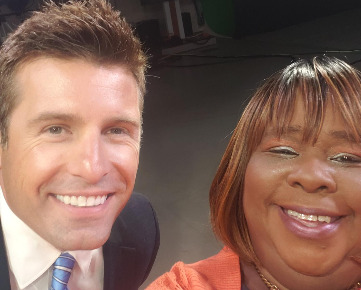 National General Insurance
24 deodorant, 10 soap, 20 toothbrush, 20 razor, men and women undergarments

Dillion Moran (white shirt) and Boyscout Troop #4, made Mrbubblez screen

Ann Gilbert and Kristine Howell of Shapes Fitness Brandon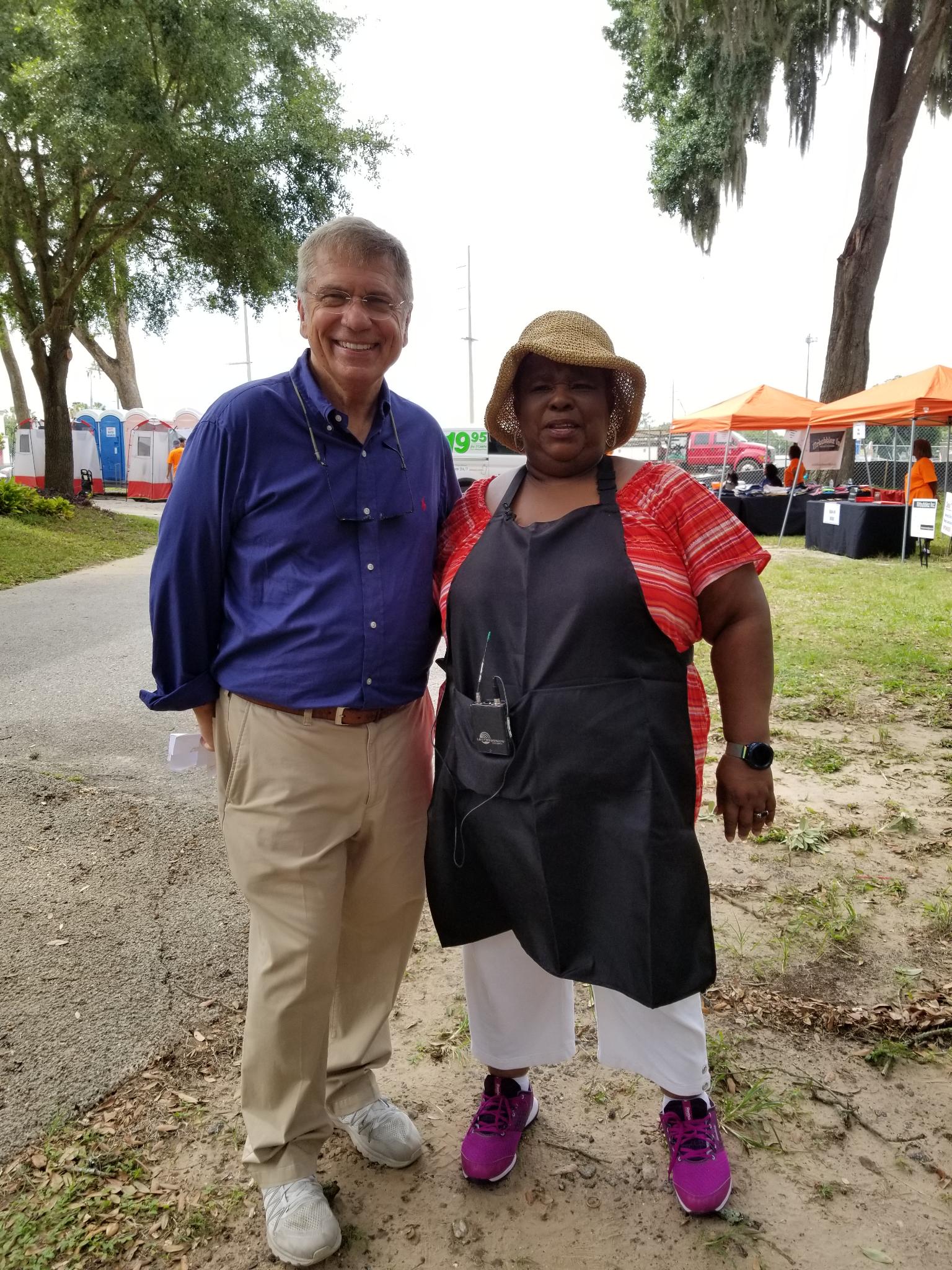 Walmart Bill Murphy@Baynews 9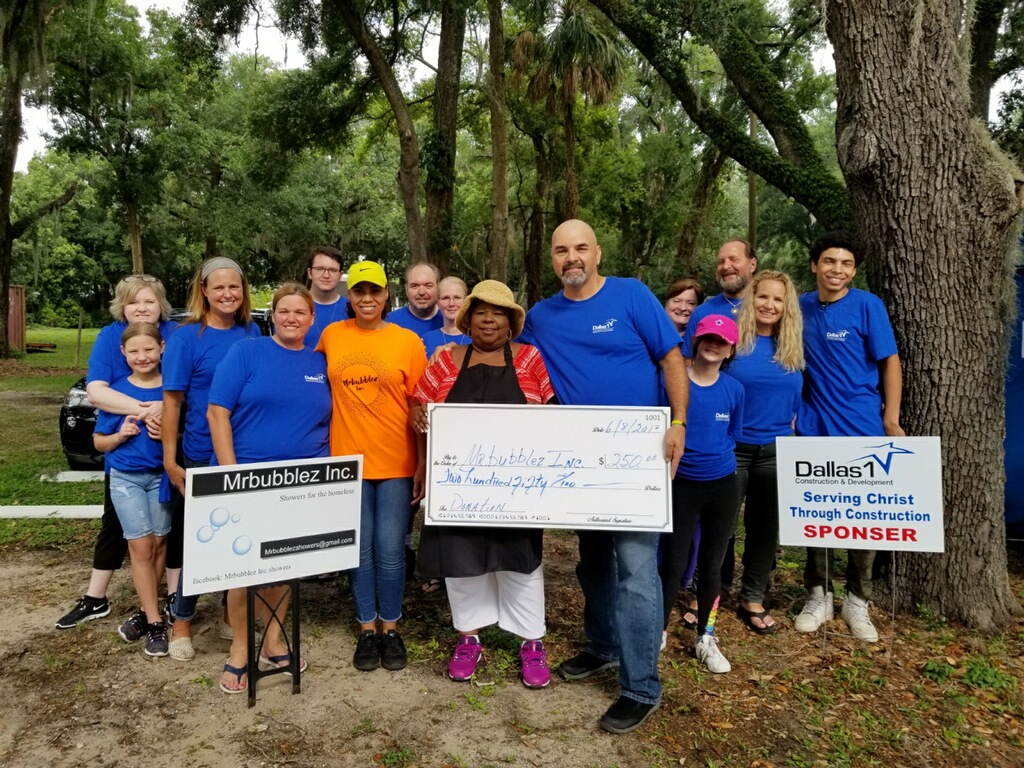 Dallas1 Construction & Development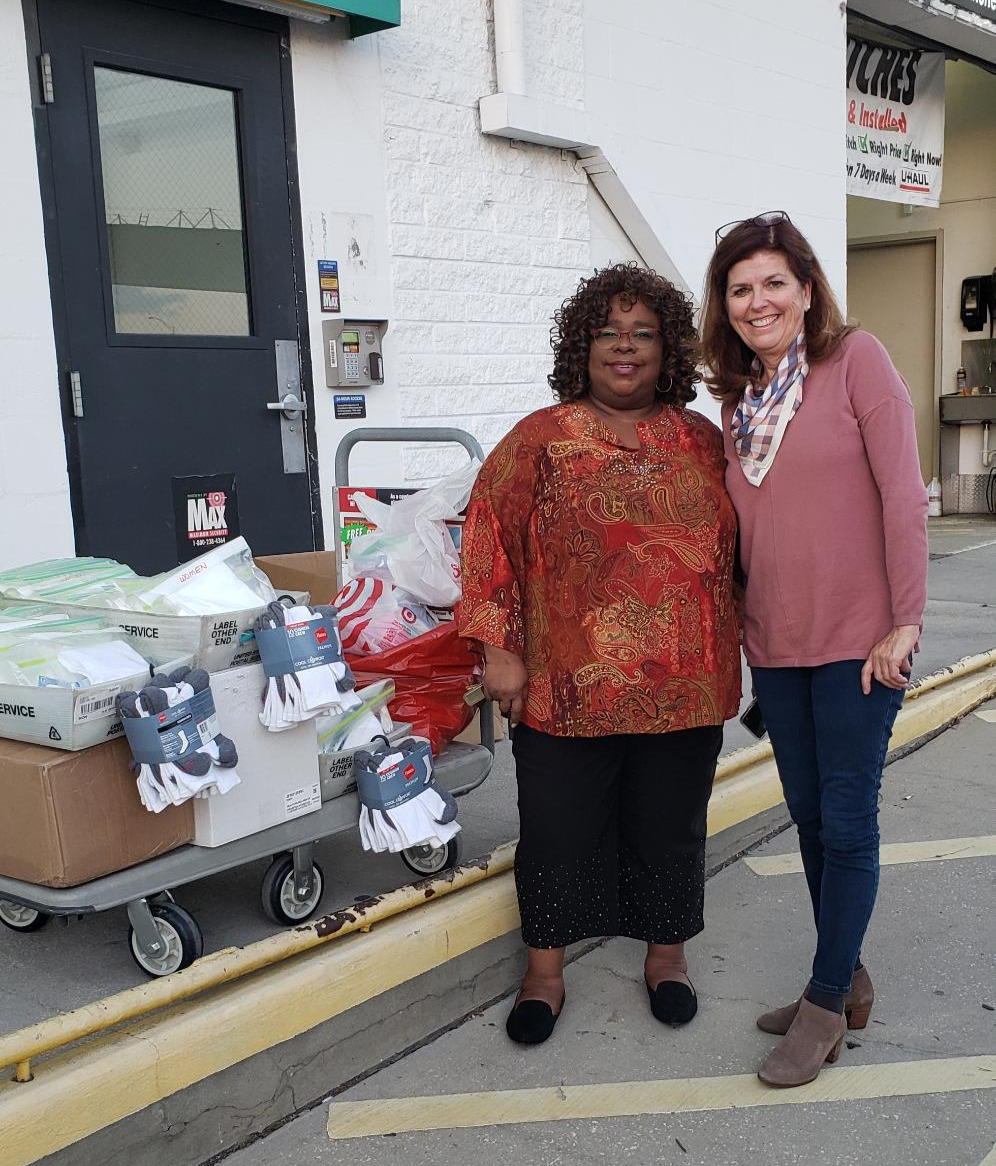 Ms. Melissa and employees of Carlton Fields P.A. also employees of TECO in Tampa.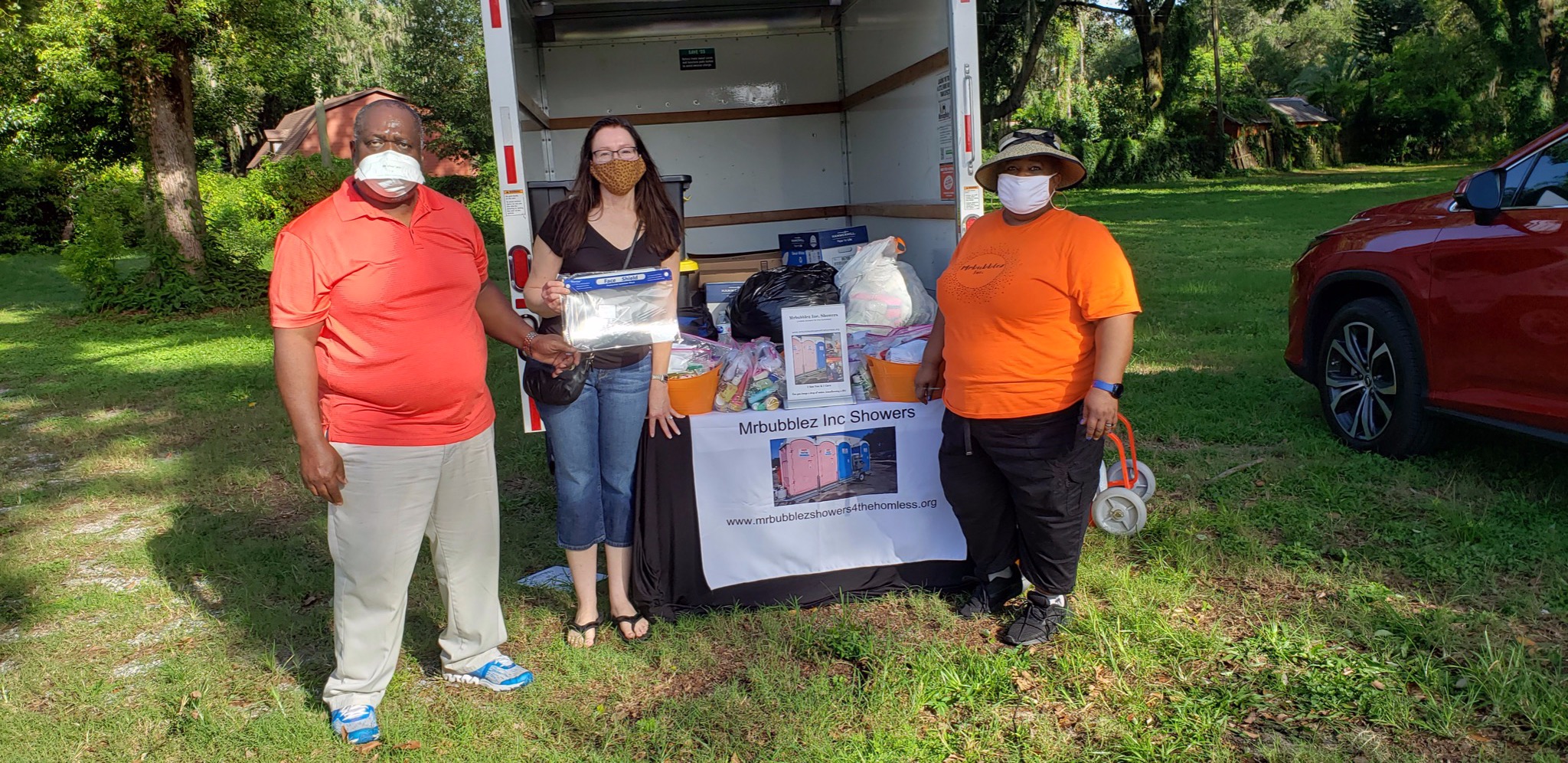 David's smile is long time coming.
David stated, "I had no reason to smile for six months, but today I find a reason."
David was so happy he had just received a hot shower, clean clothing and felt the love from our volunteers.



"Me siento como 1 millón de dólares!"
"I feel like a million bucks!"

This young man tell us that he "had not taken a shower in a month and half I need it."

Mrbubblez Inc. showers want to give a special thanks to Rachel for the beautiful portrait of one of our client. She truly captured the essence of the human side to our homeless neighbors. Rachel is the Founder of GALA"The app for Artists". The portrait was give to the client.

CALL TO ACTION 
SHOW YOUR HOMELESS NEIGHBORS

"I SEE YOU & I CARE"...
I SEE YOU Donations:
(supplies)

New disposable razors-

only
New or slightly used clothing (men & women) all sizes- pants, shirts, dresses

New underwear-only (men & women)
all adult sizes
New socks-only (men & women)

all adult sizes
***Email us to schedule a pick up /drop off for donations***
Volunteers:
Welcome Table Greeters

Runners

Shoppers




Deck Overseers

Timers

Shower Monitors

Caring Crew
I CARE Donations :
(monetary)
Van rental fee

Storage fees

Transportation expenses

Equipment repair and replacement fees

Operational expense
Mrbubblez Inc. donated to Catholic Charities to help them with Hillsborough Hope (100 homeless tents) project for the homeless. We give hygiene items, bath towels & bath clothes, men and women undergarments, women clothing, men t-shirts etc....

We all can do something to help our homeless neighbors. Mrbubblez showers and Metro mobile outreach team (Brigaide) at Trinity Cafe serving the community in unity.

Over the last three years, Mrbubblez has provided over 600 showers, give away over 1800 lbs. of clothing, 108 ozs. of hygiene items to men, women and families that is experiencing homelessness or at risk of being homeless.

Because our shower units are mobile, we can meet individuals where they are in the community and ensure that they have an opportunity to care for themselves in a way that many people take for granted. Our goal for the years to come, is to expand our area to service more and more people.
Mrbubblez is one of its kind in the Tampa Bay area. Our service delivery model is innovative, as we are the only mobile shower provider in Hillsborough County. Providing mobile showers allows our clients the basic dignity of cleaning themselves, and also gives them the encouragement and care they need to make it one more day. Our volunteers create a safe space where clients can feel refreshed and restored, allowing them to feel loved and valued.
Our motto is "I SEE YOU & I CARE." We live out this motto by treating each person with respect and honoring their humanity by providing these basic services.

Contact us to Volunteer or Donate